Il est monté une licorne – he rode a unicorn
Chocolate won't make you a faster climber but being wrapped in polka dots will simply push your steed up the hill. Lucien knew this and was the first to swap his foal with a Unicorn. He won the King of the Mountains title six times.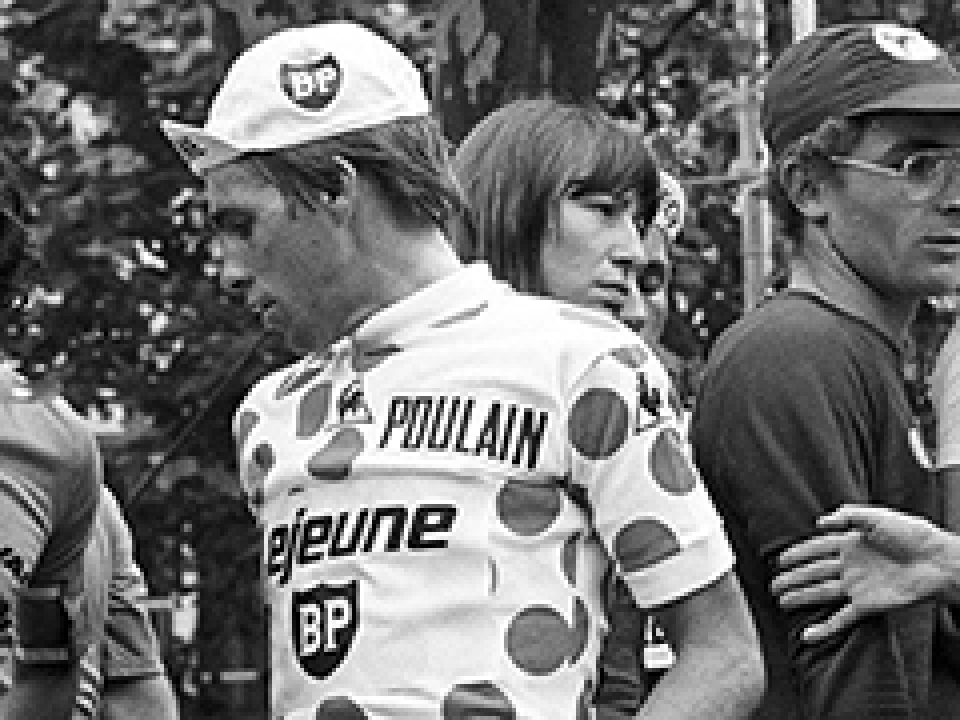 40 years of dots
Introduced in 1975 some say the Polka Dot Jersey finds its origin in the first sponsor of the jersey – "Chocolat Poulain" while others claim Félix Lévitan was inspired by a jersey he saw at the Vélodrome d'Hiver.
Nevertheless "Chocolat Poulain" was the jersey's initial sponsor and they made their chocolate bars with a polka dot wrap around it. Lucien Van Impe was the first to bring the dots to Paris.
He won the King of the Mountains classification six times but didn't want to outscore his idol's record. Lucien stopped competing in the Mountains classification after his sixth title.
It was Federico Bahamontes who introduced Van Impe to the professional race circus and shares his record of being the King of the Mountains six times.